2017.12.09 Saturday
Science Experiment for G4
Which spoon allows heat to travel through it the fastest?
The metal spoon, the wooden spoon, or the plastic spoon?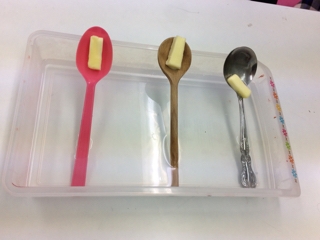 We conducted an experiment with three sample spoons with butter on them in boiling water. We observed the results, and it is clear that the butter on the metal spoon melted the fastest. We also observed that the butter on the wooden spoon hardly melted at all. We concluded that metal is a good conductor of heat, and that wood is a good insulator.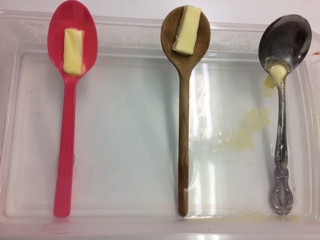 It was a great class class today! The kids really enjoyed conducting the experiment and observing the results!